Features
Dual camera for liveness face recognition
Mask or no mask: AI deep learning mask-wearing detection
High-throughput screening (HTS), up to 50 people per minute
Body Temperature Detection (IRT Model only)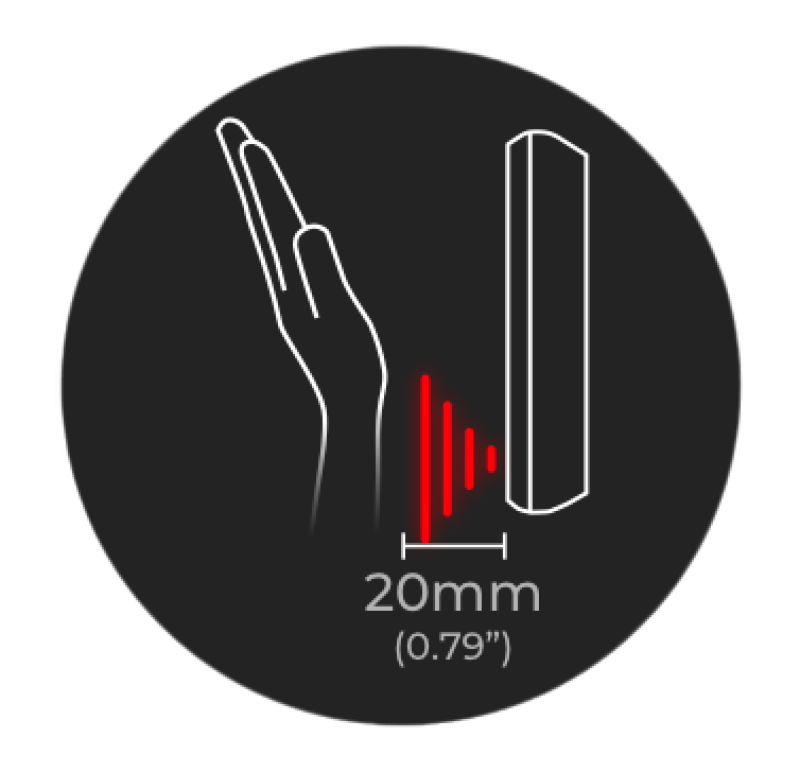 High Accuracy at Deviation <±0.3℃ (0.54℉)
Temperature Range 23℃~46℃ (73℉~114℉)
Temperature Distance 10~20 mm ( 0.39~0.79")
System Operation Scenario
Facial recognition, body temperature detection and mask-wearing checked by the FaceDeep 3 all at once. After the scan, the information redirects to the administration via both CrossChex App and CrossChex Web software.

Ergonomic Design for Convenience
Flexible installation to support the extended height range [ 120 – 190 cm(47.24 – 74.80")] for face recognition.
System Configuration Dynamic
Flexible communication for WiFi or Lan. Convenient management for Web-server and PC software.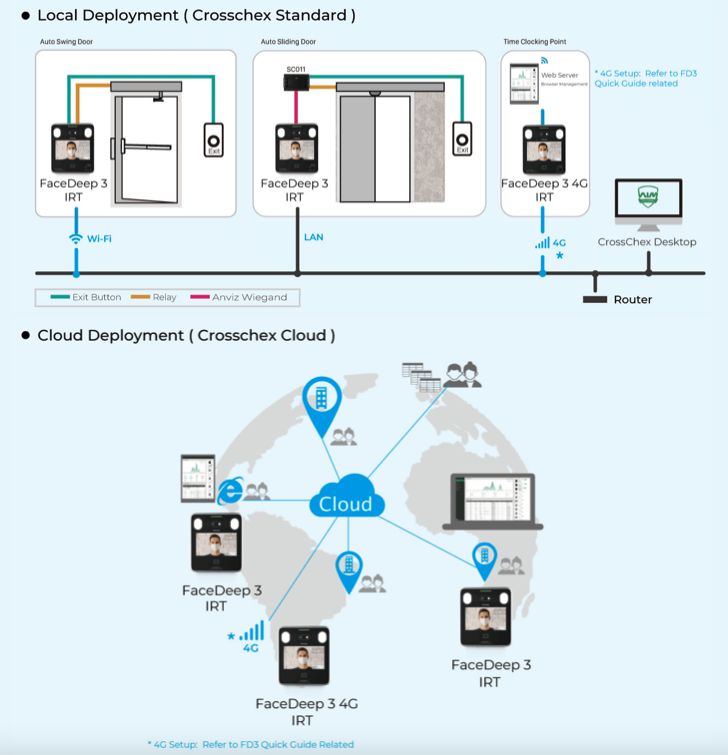 General Specification
Identification Mode: Face, Card, ID+Password
Face Recognition Distance: 0.5 ~ 1.5m ( 19.69 ~ 59.06")
Face Recognition Speed: <0.3 S
RFID Technology: 125KHz EM
Downloads