There are a few checkpoints for passenger travelling by air. No matter luggage check-in, boarding check-in, or luggage claim, they are all vital factors which contribute to the satisfaction of air passengers.
To improve the efficiency and satisfaction of airline passenger service, we introduce iData New Generation Smart handheld terminal.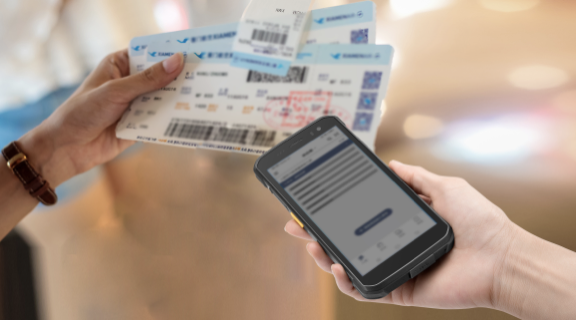 Boarding Pass Confirmation
There is no need to verify the boarding pass by tearing tickets, scanning them is the faster and easier way.
Benefits for clients:
Reducing cross-contact during service
Preventing passengers from boarding the wrong plane
Accelerating boarding speed and work efficiency
Passenger Luggage Allocation Confirmation
The Luggage inspection can supervise the loading and unloading process and the status of the transportation; Luggage confirmation can be completed quickly on arrival.
Benefits for clients:
Improving the accuracy and efficiency of luggage claim
Optimizing the passenger experience
Accelerating the speed of passenger traffic
Article Credit: iData