Multinational telecommunications conglomerate, PT. Telekomunikasi Selular Tbk. or Telkomsel, is an Internet, fixed line and mobile phone communications operator headquartered in South Jakarta. With more than 164 million subscribers, it is the largest cellular operator in Indonesia.
To bring reliable services to its customers across Southeast Asia, the company has the monumental task of managing office inventory throughout more than 100 highly active buildings, amounting to 100,000 assets that need to be counted and inspected on a regular basis.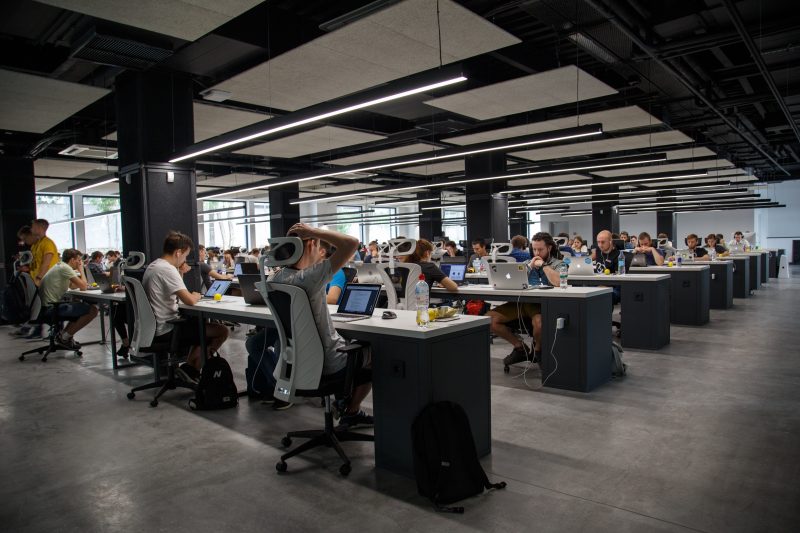 Those overseeing the assets have responsibility for all items from chairs and tables to laptops and coffee makers. But information was collected in disparate ways, with physical audits on spreadsheets at one site, or barcode scanning elsewhere. Last year Pak Tiosari O. Tambunan (Vice President Corporate Service Management) and his department (Corporate Service Management Group) were tasked with developing a centralized approach that would be automatic, repeatable and affordable, company-wide.
Telkomsel opted for the speed and accuracy that RFID could provide with CUDO Communications' software and integration and Ferrowave Classic on metal tags from Confidex.
"When we met with CUDO I wanted to know how we can integrate a solution and monitor the data in a centralized and affordable way," explains Pak Tio.  CUDO Communications worked closely with Telkomsel to develop and test its Asset Watcher Asset Management System under its brand AssetWatcher™ that would enable management to understand where every asset was, specific not only to a building, but to the floor and even room within that building.
CUDO's Asset Management System includes 15 modules that can be mixed and matched as needed. Telkomsel is initially leveraging three modules: Asset Registration (AR), Asset Transfer Movement (ATM) and Asset Data Import-Export (ADIE), which in the future will be connected and linked to SAP software.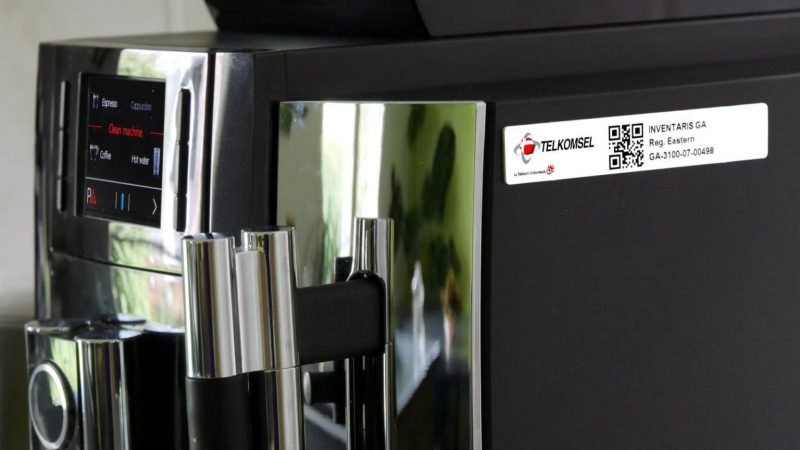 Ferrowave Classic
"Confidex provided CUDO with multiple tags to be tested by Telkomsel. The Ferrowave Classic on-metal label offered not only the flexibility to adhere to different materials but also cost effectiveness," said Edward Lu, Sales Director, APAC for Confidex. The Ferrowave Classic tag can be applied to fabric, metal, glass, plastic and wood. And it achieves a long read range of five to seven meters with a handheld reader. "Additionally, the tag is one of the most cost-effective options available among high quality UHF RFID tags in the market," Lu explains.
For this application, Confidex is delivering the Ferrowave Classic personalized tags encoded with an EPC ID unique to each asset type, while each label also comes with color printed Telkomsel logo and a printed QR code for redundancy.  In that way, "There are two solutions in one label," says Tio: RFID and QR code. Therefore, if an individual is unable to read an RFID tag, they can scan the QR code with an Android phone and access the asset's identification and history using the same unique identifier.
The Ferrowave Classic also provides optimal performance for even challenging materials — for fast, reliable identification — with a minimal footprint so that it can be applied to, or inside, even small office assets.
Result
Since tagging assets and employing handheld readers at its office sites, Telkomsel has gained a single, unified view into its asset inventory with the press of a button. For inventory counting personnel, audits consist of simply walking through the floor with a handheld reader and easily capturing data about inventory in that space. CUDO's Asset Transfer Movement (ATM) software  provides alerts indicating missing or mis-placed assets so that corrective action can be taken immediately.
Because the data is categorized according to rooms, floors and buildings, Telkomsel management knows not only specifically where assets are, but when they have been moved. Tio can now leverage that information to understand how and where each piece of furniture is used. In fact, the software provides a template for every building, floor and room. And that's important, with analytical data helping improve asset usage and forecasting.
Since the deployment began, "RFID has helped save time for my personnel during audits and has taken auditing to the next level by enabling it to be done more often," Tio says. In fact, the system provides fast, efficient, reliable data, while standardizing the collection and management of asset data.
Ultimately it makes life easier for Telkomsel asset managers, Tio says. "This technology allows us to cut the manual processes and therefore be more efficient with our own time."
Article Credit – https://www.confidex.com/success-stories/telkomsel-brings-thousands-of-office-assets-into-view/