Label Printers Are Great Investment For Small Businesses
Need to print labels for your small business?
If you operate a business that ship more than two or three orders per day, you'll undoubtedly need a reliable label printer to keep things running smoothly.
No matter if you run your business on Shopee, Lazada, Carousell, Etsy, or Amazon, you'll need a way to efficiently manage your inventory and be able to ship the right items on time. Using a label printer will help you to achieve that.
You might have begun your business, like many other small home-based businesses, by hand-writing your labels. This might be feasible for a tiny start-up, but as your company grows, it becomes time-consuming.
Low quality and unclear labels could make customers unhappy and possibly hurt your business's bottom line. Your courier may have difficulties processing your order if the addresses on your mailing labels are incorrectly typed or if the barcodes are not readable. The ultimate result could be delays and dissatisfied customers as a result of your customer's items not being sent and delivered on schedule.
Although there are many different kinds of label printers available, not all of them will work for your small business's requirements. Here are our recommendations for the top label printers for small businesses that are reasonably priced, user-friendly, and extremely effective!
Best Label Printers for Small Businesses
1. Polaroid P422T Label Printer
The Polaroid P422T Label Printer is a durable 4″ wide entry-level desktop barcode label printer that is affordable and easy-to-use. Designed and built to deliver high quality performance at a competitive price point, the Polaroid P422T will print high quality labels all day long, producing thousands of clear, crisp barcode and identification labels per day.
The Polaroid P422T is innovative and flexible, it will take both 1/2″ core 72 meter to 110 meter, or 1″ core 300-meter thermal transfer ribbons, allowing customer to use whichever supply of ribbons they have available.
The Polaroid P422T is the perfect printer for small businesses to start with because it requires little setup effort. Users don't need to be trained because the label printer is simple and straightforward to use. With this label printer, you can print thousands of crystal-clear, high-quality labels each day.
2. Zebra ZD500 Label Printer
The Zebra ZD500 label printer is compact and feature-packed for top performance. It produces high-resolution print quality has two print modes – Thermal transfer & Direct thermal transfer. Coupled with intuitive ribbon and media loading, it's designed to be simple to set up and operate. The ZD500 label printer has an innovative operating system combining a powerful Multiplatform Software Development Kit and software applications — making it easy to integrate, manage and maintain from any location around the globe.
This performance desktop printer support a wide range of applications; there's a printer for almost every environment. Whether it is for printing barcode labels, shipping labels or product labels, the ZD500 label printer is a reliable label printer that caters to various industries – from retail to logistics and more.
Whatever your needs — from flexibility to innovative label capabilities to time savings and reduced operator training this label printer delivers. Additionally, it includes extended media handling options include peel and present, precision cutter for labels, receipts and tags, and linerless labels.
3. TSC DA220 Direct Thermal Label Printer
The DA200 Series of direct thermal desktop printers are ideal for a wide variety of applications including product marking, point of sale, retail, small office, shipping labels, and other labeling and tag applications at the best price anywhere.
For easy loading, the DA200 label printer employs a user-friendly double-wall clamshell design with a large five-inch (outside diameter) center-biased media bay.
The DA200 label printer is a perfect combination of affordability with a durable and reliable design. With a cost that can't be beat, the DA200 label printer offers both 203 and 300 dots per inch print resolution with printing speeds up to a fast 6 inches per second. The large 60 watt power supply produces high quality printed labels, even at its fastest print speeds.
4. Primera LX500C Label Printer
Looking to print colour labels? The LX500c Color Label Printer is ideal for producing full-color labels with photo-quality images and bar codes. Print them when and where you need them – in quantities you can really use! Best of all, depending upon the quantity you print, the price per label will be significantly less than labels printed on flexo or offset.
LX500 label color label printer produces gorgeous, professional-quality labels for all your short-run, specialty products. It's ideal for industries such as gourmet foods, wine, personal care, natural products, and more.
With fast print speeds, competitive label quality and cost per label, an additional built-in cutter, the LX500 color label printer is the ideal entry-level colour label printer designed for your business to thrive.
Your labels can include full-color photos, illustrations, graphics, text and bar codes with the Primera LX500C Label Printer.
Suitable for many applications – from barcode labels to cosmetic labels and many more.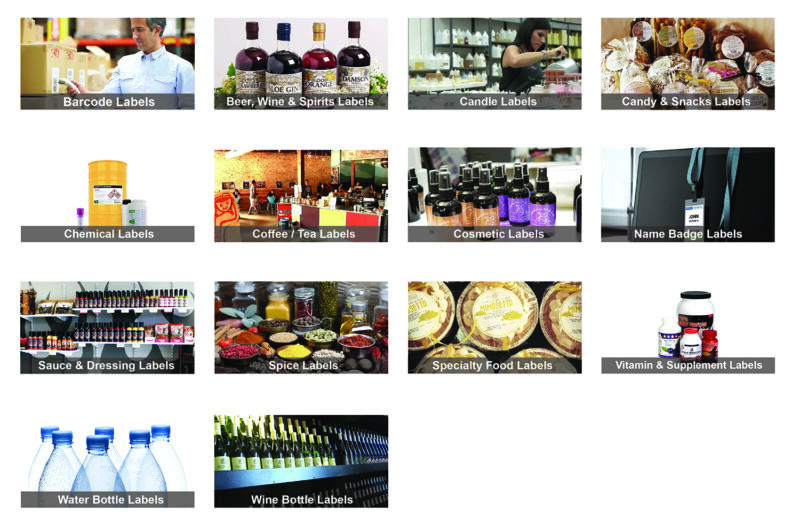 Invest In The Best Label Printer For Your Business
The greatest way to ensure a seamless logistics and delivery procedure for business may be to invest in the best label printer best suitable for your business's needs. For both you and your consumers, developing a dependable end-to-end system would be enormously beneficial.
Looking for label printer recommendation? 
Feel free to contact us for enquiries:
Tel: +65 6778 0075
Email: [email protected]