Answer is: Barcode scanners
Barcode scanners are essential for automating data collecting in warehouse operations. They can accurately read labels at the speed of light. This technology has the ability to significantly speed up data collecting for receiving, picking, shipping, and inventory management tasks when correctly linked with a warehouse management system.

Accurately and promptly recording data also improves information flow between the business and its clients as well as within the business. The information gathered as items and freight are scanned during order fulfilment might be shared with customers or linked systems.
When warehouse employees scan an item for shipment and reach a certain order volume level, automated operations like ordering can be started. This is common in supply chains that have advanced technologically.
Increase Mobility & Efficiency In Your Warehouse
The usage of barcode scanners improves warehouse productivity by cutting down on needless walking. Smaller businesses may not immediately see this as a risk, but as the company expands, this inefficiency begins to mount, eventually leading to avoidable delays and unneeded hirings.
Barcode scanners are a component of a wider mobile warehouse ecosystem that is starting to influence how warehouse operations will function in the future. Early adopters of mobility solutions in the warehouse will be the first to benefit from them, bringing consumers reduced prices and fewer errors.
Our Top Best Selling Barcode Scanners
1. Zebra DS2208 2D Bluetooth Barcode Scanner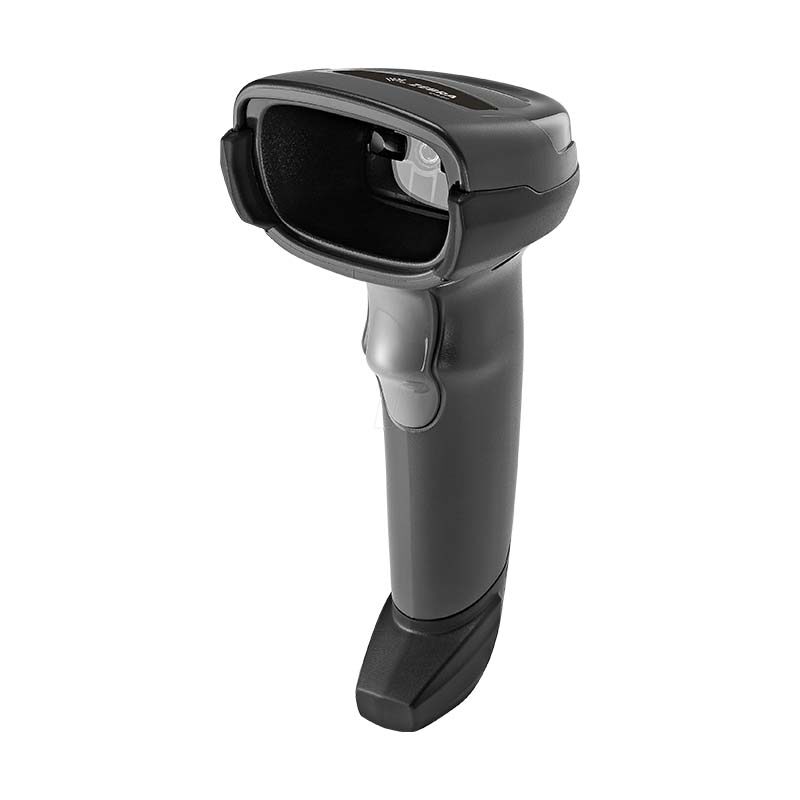 The Zebra DS2208 is easy to deploy, simply plug and use with various devices. It is a point and shoot simplicity barcode scanner that is user-friendly, no training required for users. Additionally, it is also easy to manage the Zebra DS2208 in all your location with no extra cost.
Scanner Type: Imager
Connectivity: Cordless Bluetooth
Form Factor: Handheld / Hands-free
Scanner Capability: 1D/2D Barcodes, QR Codes, Barcode on Screen
Includes: Bluetooth dongle, Stand, USB cable
Find out more about Zebra DS2208 2D Barcode Scanners
2. All ID EC103 1D Barcode Scanner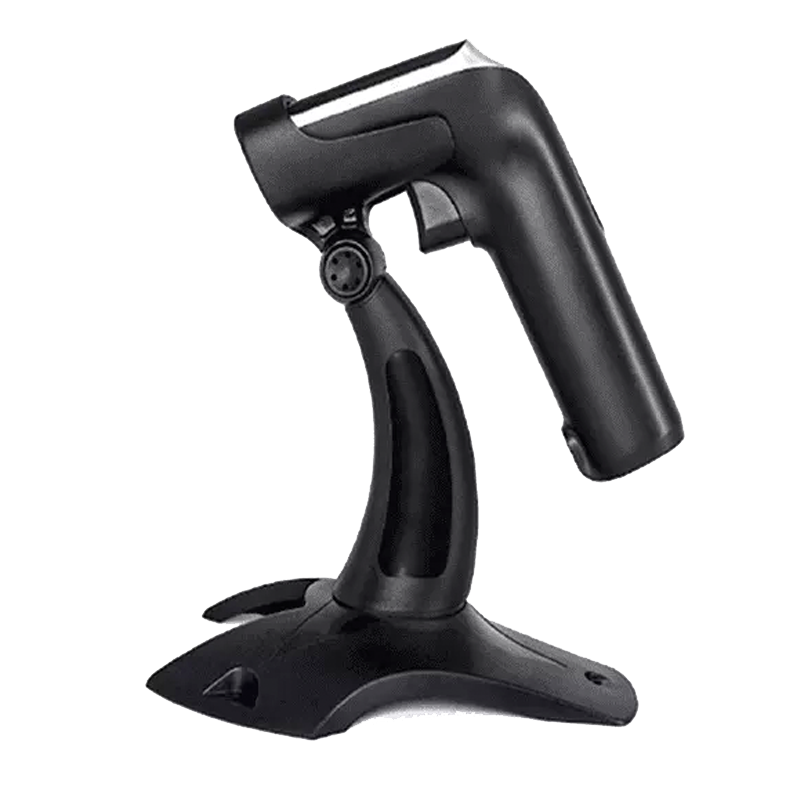 The All ID EC103 1D barcode scanner has a long laser lifespan of 10,000 hours. It is also waterproof and dustproof, suitable for damp and dusty environments. This scanner can easily identify coloured barcodes and non-white background barcodes.
Scan Mode: Manual, Continuous Mode & Automation Mode
Connectivity: Corded
Form Factor: Handheld / On Stand
Scanner Capability: 1D Barcodes, on screen, damaged, dirty & poorly printer barcodes
Includes: USB cable
Find out more about All ID EC103 1D Barcode Scanner
3. CIpherlab 1504A Corded 2D Barcode Scanner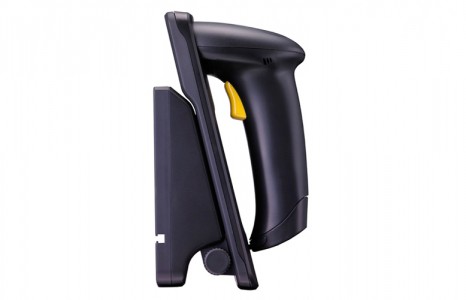 The Cipherlab 1504A corded 2D barcode scanner is a versatile scanner that can read high density 1D and 2D barcodes. It has a fast scanning speed that can be beneficial to various industries that requires speed in their day to day operations. Simply plug and use with various devices.
Scanner Type: Image
Connectivity: Corded
Form Factor: Handheld / On Stand
Scanner Capability: 1D/2D Barcodes, QR Codes, Barcodes on Screen
Includes: USB Cable, Auto Sense Stand, Manual
Find out more about Cipherlab 1504A Corded 2D Barcode Scanner