The customer is a partner in a group of transport companies, has chosen Multi-IT and iData Android device to be used in their distribution scanning solution. All transport companies, although operating as individual companies, share the same IT platform for managing and exchanging orders.
The customer was looking for a complete implemented Track & Trace Solution, which is providing all steps of the delivery process (loading in the truck, delivery at the final destination, confirmation / signature of the receipient as well as documentation of possible damages) in real time directly to the company own ERP system.
A special challenge has been the harsh environment and the request that the device should be only used for the planned purpose.
● Fast barcode scanner, even on small and poor quality labels.
● A robust handheld, that could not break in case of dropping or using it in harsh environments.
● A device, that was easy to use, with limited functionality.
● Wireless sending scan data to the server including GPS position and other device information.
● Possibility to extend functionality for future needs.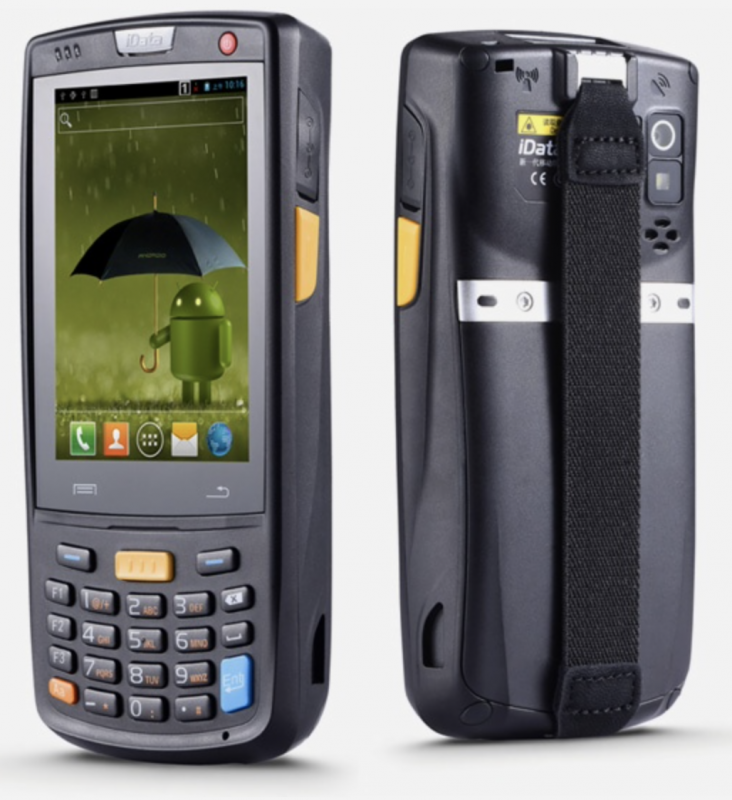 Facing the budget of a traditional scanner and a requirement of speedy delivery one had to consider the alternatives carefully. The Android based Mobile Order management software from Multi IT in combination with the iData 95 from iData meet all requirements. The scanner also reads poor quality labels and the device is IP65 protected and drop tested. Thanks to the build in GPS and GPRS functionality a real time operation is guaranteed.
Thue Juncker Madsen of Multi-IT: "The flexibility and endless possibilities of Android not only proved to be the problem but also the solution. We decided on creating a "Launcher App" that would be loaded as the first app on startup of the device. From this App one can control which other apps and functions are allowed on the device. We allow mobile data communication to send data to our servers, we allow GPS positioning and we run the iData scanning app so we can use the Laser scanner of the iData 95 to scan the barcodes and finally we start up our own Mobile Order App and make it to a full screen App that the user cannot exit. The solution was a perfect fit."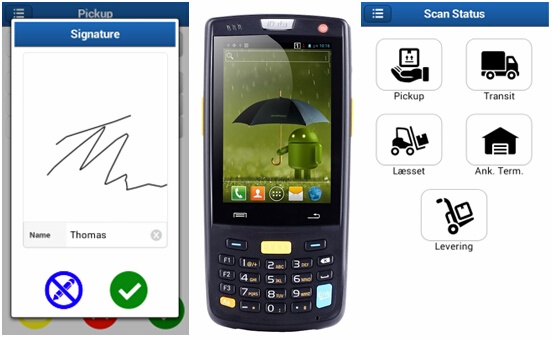 The Logistic Manager of the customer stated: "It was important for us to find the right technological partner, both in terms of hardware and software. The iData 95 is, with its ruggedness perfect for the field handling by our drivers, where phones dropped on the floor and dirt is a part of the normal operation. The devices are used as mobile scanners for track and trace of orders and signature capture on parcel pickup and delivery. The Scanmate app accesses the laser scanner for quality barcode scanning and transfers data from the driver via GPRS, so we are able to provide real time track/trace information with proof of delivery to our customers."
Article Credit – http://www.idataglobal.com/news/the-real-time-track-trace-solution-for-the-transport-company.html