Technology Innovations Are Here To Stay
COVID-19 has been a catalyst for Quick Service Restaurants (QSR) to pivot at a lighting pace to protect customers and staff. New apps and contactless payments are smart ways to reduce queues and ensure social distancing. It's quickly becoming clear that some of these innovations are here to stay.
With the positive impact from new technologies, many are asking:
"What should I be thinking about right now to help my organization adjust to the demands and challenges presented by the current situation while also preparing for future growth opportunities?"
In most cases, it is Radio Frequency Identification (RFID)
Track Item's Location & Status At Any Time & Pretty Much Anywhere With RFID
With RFID, smart tags are attached to items such as pallets or boxes that need to be tracked during deliveries as well as individual items in stores such as sandwiches, perishable food and drinks. The tags emit a digital signal that can be read by fixed RFID readers installed on premise or handheld RFID readers used by staff.
In effect, RFID tags give items a digital voice: a voice that allows you to see an item's location and status at any time and pretty much anywhere.
The Retail, Warehousing & Manufacturing Sectors Have Led The Deployment Of RFID In Recent Years
Food and beverage providers can also adopt RFID to help gain operational visibility they need to see and manage key operational areas – especially inventory – both in store and across the supply chain.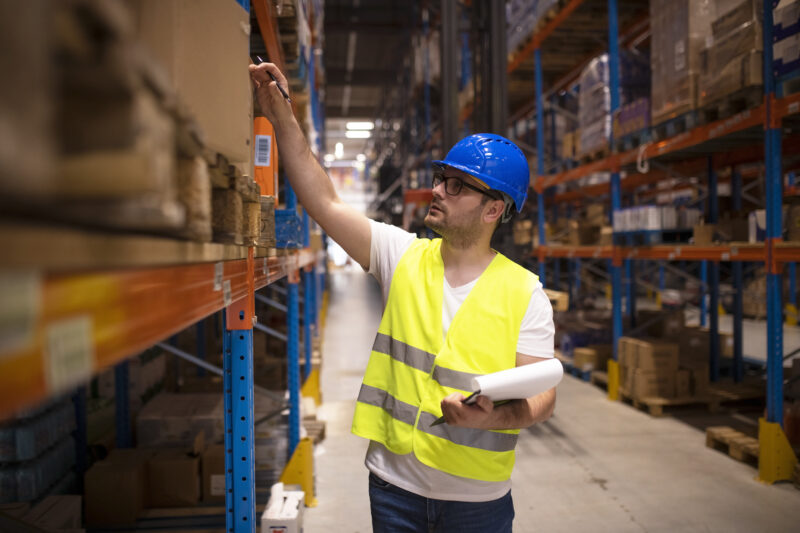 Inventory Insight
According to The 2018 Complete Guide to Restaurant Inventory: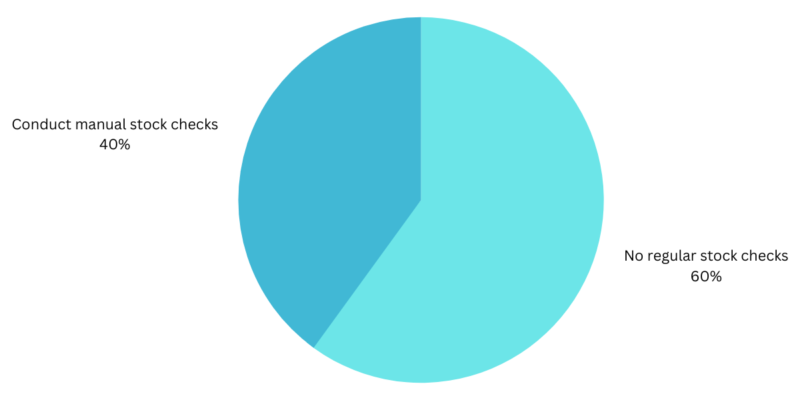 60% of QSRs do not run regular stock checks.
Those that do conduct them tend to do so manually in a manner that's unnecessarily time-consuming and prone to human error. The common tools to document inventory counts are paper and pens.
As a result, QSRs are spending around $1.5 billion annually on inventory checks, and accuracy rates are still running at only 65%.
The cost figure may seem high, but it's actually not when you consider that the nature of the process can mean that inventory checks are out of date as soon as they are complete.
In fact, one organization that runs three stock checks a day just to compensate and try to keep up with constantly changing demand for the large volumes of food it handles.
And a leading coffee chain estimates that its staff spend 23% of their time on inventory-related tasks.
So much time is wasted on inventory-related tasks, where a lot of organisation are still checking stocks manually, and are unable to keep up due to the constantly changing demand.
RFID To The Rescue
Smart inventory systems can use the data collected from RFID tags to send messages to the handheld computers used by staff to update them when shelf inventory is running low. Orders can also be automatically triggered and sent to distribution centres if needed to be restocked.
And, rugged mobile computers which are equipped with RFID readers and specifically designed for use in hospitality environments, can enable colleagues to record stock levels quickly and accurately.
Optimising Processes With RFID
RFID makes it easy to:
Achieve accurate inventory – accuracy can run at 99%
Streamline goods-in – automatically register items into warehouse
Accelerate stocktake – inventory checks in 15-30 minutes only
Secure real-time visibility – continuous view over its stock position
Enhance customer service – more time to concentrate on customers
Reduce data entry – RFID can eliminate this task entirely
Increase sales – customers should always be able to buy items
Reduce waste and space – reduce space set aside for holding stock
Article Credit: Zebra Technologies