To improve the warehousing data management capability of the company, effectively monitor goods transportation of the company, and track in-transit status of goods, distribution personnel and vehicles, A logistics Service continues to improve its business informatization, including deploying iData mobile computers as barcode collection terminals for smart management of logistics business data.
Application Aspects
Use the barcode recognition and wireless data transmission technologies to manage goods receipt and delivery from the warehouse, warehouse data and personnel, and vehicles in a smart and real-time manner.
Warehouse Information Management
Warehouse keepers use iData mobile computers to automatically collect, record, upload and share the quantity of daily goods received and delivered from the warehouse, types and quantities, and management departments can master stock of the warehouse in an accurate and real-time manner to provide higher efficiency, accuracy and visibility for operation of the whole goods.
In-warehouse and ex-warehouse management: For entry of products into the warehouse, warehouse keepers use iData mobile computers to read barcodes on goods, record storage information about goods, store and upload the feature information and storage information about goods to the background database. For delivery of goods from the warehouse, warehouse keepers scan barcodes on goods by using iData mobile computers to confirm information about delivery of goods from the warehouse and change their stock status.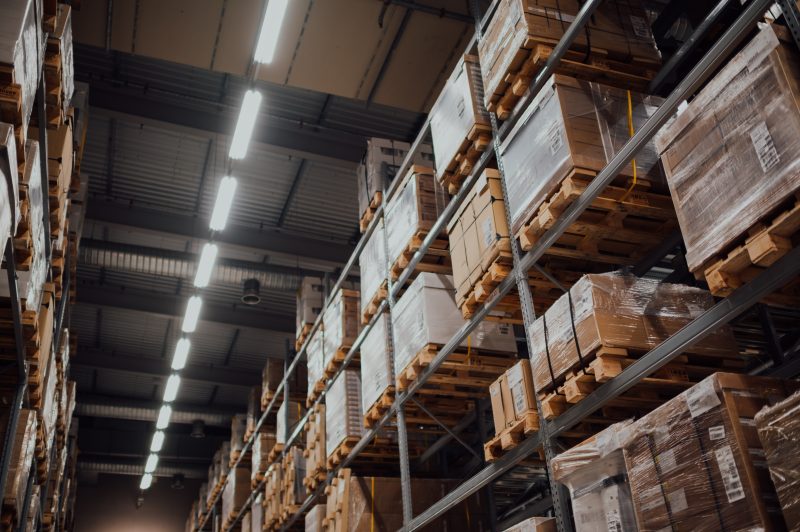 Warehouse inventory management: In inventory management, warehouse keepers collect barcode information about goods by using iData mobile computers and transmit the collected information to the management background for centralized processing to form inventory reports and update goods storage data in real time.
When distribution personnel scan barcodes and transmit business data by using iData mobile computers, the management can track various activities related to operation of the distribution center. For example, the management can determine the time used by employees to complete the work such as placing orders so that they can take corrective measures. In addition, the management obtains geographical locations of distribution vehicles in real time by receiving GPS positioning information from iData mobile computers, tracks and positions vehicles in real time, which enhances the management function and improves the distribution efficiency.
Customer Benefits
The logistic service improves logistics informatization by deploying iData mobile computers. At present, it has realized full-process automatic business data collection, wireless transmission, real-time query and remote management, greatly improves the work efficiency, saves lots of human resources, reduces the energy used in data management, reasonably schedules vehicles, and effectively improves the vehicle usage rate.
Article Credits – http://www.idataglobal.com/blog/idata-helps-the-logistics-industry-with-informatization.html